Brad Welsh's Curriculum Vitae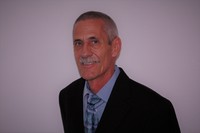 Brad Welsh Inspections
Box 551
Bodfish
93205
Phone: (760) 549-3599
Fax: (760) 379-4082
Career History
Servicing all of Central and Southern California areas including Central and Southern coastal communities.

Licensed and Bonded California Contractor
Floor Covering for over 25 Years, Sales, Installations, Project Manager

Subject Matter Expert, Department Consumer Affairs Contractors State License Board
Certified Independent Hardwood Flooring Inspector.
Certified Independent Flooring Inspector.

EXPERT WITNESS
Our unchallenged credentials and many hours of court time have served clients well.

Expert witness and legal case assistance/dispute mediation and resolution upon request.
When we set out to evaluate a failure we take into consideration influences that are beyond those of product specifications. We are aware of influences on performance unknown to product inspectors.

Report writing is a skill that requires an understanding the legal process. We have been trained by Attorneys to provide reports that communicate to their industry. We have experience in both the State and Federal courts. We provide the details needed at trial and communicate well with juries.
Certifications
Additional Certifications
*California State License Board #793968 C-54 Ceramic tile
*California State License Board # 793968 C-15 Flooring and Floor Covering

Industry Inspection Certifications

*Institute for Floor Covering Inspectors
IFCII www.ifcii.org
*Flooring Consultants and Inspection Training Services
FCITS www.fcits.org

Floor Covering Briefs to Court Ready Inspection Reports
Expedite Inspections & Resolutions
On-Site Evaluations & Recommendations
Flooring Inspection Service


The Purpose of an Inspection Report
Writing inspection reports is a key element of conducting inspections in California. The primary purpose of the report is to communicate and document the findings of an inspection. Since the potential audiences that view the report will vary, the inspection report must be clearly written and describe all elements of the inspection. Some readers may want to know the technical issues as well as the exact regulatory citations and language. Other readers may want a "bigger" picture of the inspection in order to note trends. Prosecutorial agencies will need to know specific details regarding violations noted and evidence obtained during the inspection. In all cases, the inspection report serves to communicate and document the findings of the inspector to the reader. Nothing in this guidance is intended to require lengthy narratives. It is intended to require that essential inspection details are included in all inspection reports.
Formal Education
-Certified Flooring Inspector
-Luxury Vinyl Tile/Plank Inspections
-WPC LVP LVT Inspections

*CSLB C-15 Licensed & Certified Flooring Inspector
*CSLB C-54 Licensed & Certified, Ceramic Tile Inspector
California Contractor State License Board #793968, C-15 Floor Covering
California Contractor State License Board # 793968,C-54 Ceramic Tile
*Subject Matter Expert (SME) CSLB testing division
*CRI Carpet Rug Institute
*Mohawk Factory Trained
Various seminars with Armstrong Congoleum Mannington floors

Expedite Inspections & Resolutions
On-Site Evaluations & Recommendations
Floor Covering Briefs to Court Ready Inspection Reports
Industry Training Seminars
IFCI www.ifcii.org
Certified Flooring Inspector, Ceramic Tile, Carpet, Hardwood Laminates
LVT LVP WPC Inspections Central and Coastal area's of California

FCITS www.fcits.org
Certified Flooring Inspector, Ceramic Tile, Carpet, LVT/LVP, Hardwood, Laminates



IICRC Inspectors symposiums Seminars

Mohawk University
Ardex Seminar with World Floor Covering Association

Licensed California Flooring Contractor # 793968
CFI
Mohawk Factory Trained Installations
Certified Flooring Inspector in the following:
Hard surface inspector
Vinyl floor inspector
IVC Trained
Novalis
Hardwood floor inspector
Laminate floor inspector
Cork floor inspector
Bamboo floor inspector
Ceramic and Natural Stone inspector
Wool Carpet Inspector
Vapor Emissions inspector
Moisture testing
Contractor License C-15, C-54, asbestos certified,
Certified Luxury Vinyl Tile and Plank Inspector in Central California
Industry Association Memberships
World Floor Covering Association
Certified Claims Inspectors Association
CFI Certified Flooring Installer
IFCII
FCITS




Commercial Sites Inspected
Cities Inspected